"But you will receive power when the Holy Spirit has come upon you, and you will be my witnesses in Jerusalem, and in all Judea and Samaria, and to the end of the earth." Acts 1:8
What is a bridge group?
A bridge group is intentional connection between CrossWay's mission partners and our church body. The people in this group are the bridge of communication, encouragement, and prayer to both ends of the bridge: CrossWay on one side, and our mission partners on the other.
Why are bridge groups important?
Every Christian has one of two calls from God related to foreign missions: you are either called to go yourself, or to send others to the nations. Bridge groups are a strategic, practical, and envisioning way for you to be part of sending God's people all over the world.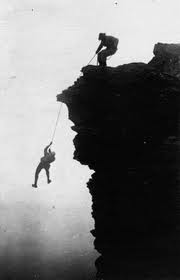 It's also a necessary part, and has been for two thousand years. Paul writes to the Roman church, "I hope to see you in passing as I go to Spain, and to be helped on my journey there by you, once I have enjoyed your company for a while." After hearing of the spiritual need in India, William Carey, an 18th century British missionary, described it as a "goldmine" for disciple-makers. To a crowd of Christians who would not go, he said: "I will venture to go down, but remember you must hold the ropes."
Through the three "ropes" of communication, encouragement, and prayer, a bridge group aims to do the hard and rewarding work of growing relationships of actual partnership that support our mission partners with prayer, friendship, counsel, and material help. This is not token support, but meaningful participation in the work that God has set before his Church.
As bridge groups link arms in these partnerships, the members of each group grow into people who give themselves to the mission both at home and abroad for the glory of God, and they help CrossWay grow in the same.
Who can be in a bridge group?
Any CrossWay member or regular attender can join a bridge group. Members of the group commit to connecting with the mission partner and ferrying encouragement to both ends of the bridge, communicating what God is doing at CrossWay and around the world. Member responsibilities (and privileges!) include:
Faithfully meeting and praying with the bridge group (usually a once per month, hour-long meeting)

Taking an active role in learning about the ministry of the mission partner

Actively serve and engage with the mission partner when visiting or home on furlough (i.e. be available to meet needs)

Serve with others to communicate the needs and updates of the mission partner to the rest of the church through the blog, bulletin, mission table in the lobby, and other means
How do I join a bridge group?
Ask! Fill out the form below to get more information about specific mission partners and what their bridge group looks like.