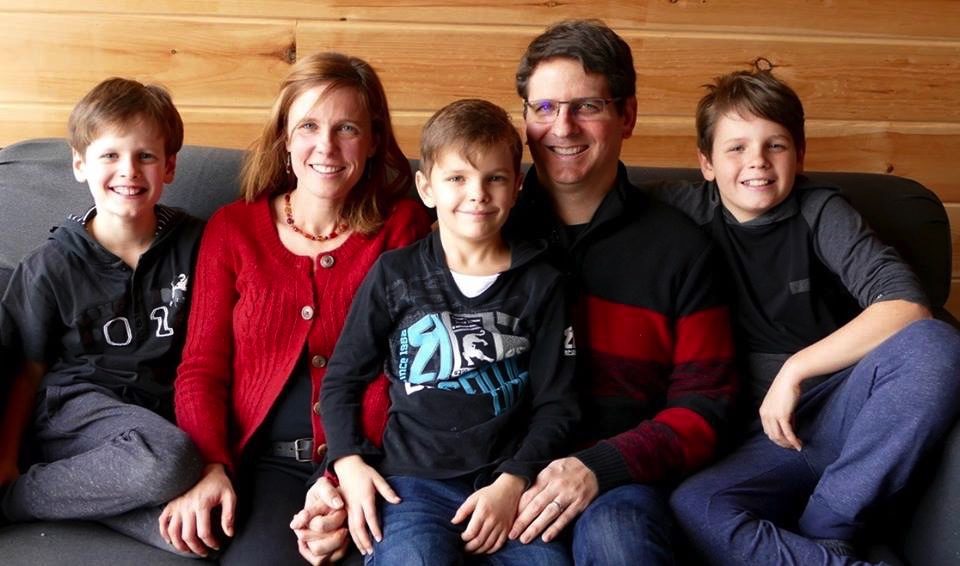 Dominique and Laura Angers live in Montreal, Quebec, with their three sons, where Dominique teaches at a French seminary called Faculte de Theologie Evangelique. Dominique also publishes an exegetical podcast for the French-speaking world: "Parle-Moi Maintenant".
Update: Thank you all for your prayers.  This event was well-attended, and the Angers got to know a number of their neighbors.  They were thankful to have been able to connect with neighbors in such a natural and fun way.  Please continue to pray for their entire family, that God's strength would be made perfect in their weakness as they witness to those around them (2 Cor 12:9).
This Sunday, the Angers' neighbor is hosting the yearly alleyway clean-up and barbecue.  
In the area of Montreal where the Angers reside, there are long streets, each block about 250 meters (270 yards), with townhouses on either side.  In the middle of the long blocks, between 2 rows of townhouses, are alleyways.
All of the neighbors on both sides of the alley are invited to this Sunday's clean-up and barbecue.  The Angers see this as an opportunity to get to know some of their neighbors, especially as that has been harder to do during the winter.
Please pray that God would go before the Angers in each encounter and allow them to connect with people in whom He wants to do a work for His glory.  Pray that they would be lights, full of His love and truth, and that God would open doors for the Gospel.